We Strive to make your experience relaxing, memorable, and fun!
Lokahi Studio is a family owned and operated Business. It is owned by Lindelle Kamanu
She has a passion for bringing only the very best to her clients. Lindelle  is very much involved in the Polynesian community in Las Vegas. Her background is in Polynesian Entertainment-Dance Teacher, Performer, and Musician, Lindelle's goal is to enrich the lives of others through art, music, services, and teachings. Lindelle has over 12 years experience in the Salon, Spa, and Beauty Industry. Lindelle has experience as a Skin Care Specialist Instructor for Aveda Institute, and has worked as a self-contracted massage therapist in many major and high end hotels and casinos in Las Vegas. She has also worked as a massage therapist and makeup artist for Bellagio Salon and Spa. She has experience managing 2 salon and spas in Las Vegas as well as Directing another. Lindelle also has worked all over the Las Vegas valley as a professional tattoo artist. No party is to big or too small. They will come to you for a private spa or beauty session, or run a vendor booth at an event for over 1,000 people.
"Lokahi is Hawaiian for Unity, Harmony, and Balance. I named my company Lokahi because my vision is to share with others, my passions through the services that I offer,  by combining my love for Art, Beauty, Wellness, Skincare, and the Human body. One may ask how do all these things relate? I looks at Art as the emulsifier that intertwines each diverse area of services I offer into one Harmonious Experience. Lokahi does not mean to unite only things that are of equal value, but Instead, it means to embrace, accept, and respect the diversity within." -Lindelle Kamanu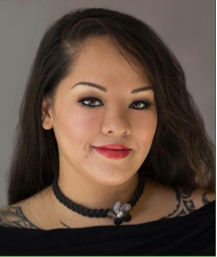 Lindelle Kamanu-Owner
Professional Permanent Makeup Artist
Member of the SPCP
Nevada State Health Board Certified Tattoo Artist
Licensed Skin Care Specialist
Professional Makeup Artist
Certified Professional Eyelash Extensionist
Face & Body Painting Artist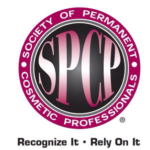 Our Services
Review our treatments below and when ready, click the Book Treatment button to get scheduled.
Specialty Treatments for the Face & Body
Location
Lokahi Skin & Body Services located inside:
6400 S Eastern Ave
Ste.9
Las Vegas, NV 89120
Bookings
Phone: 702-429-7757
E-mail: lokahiskinandbody@hotmail.com